Indent is the term the industry uses for Custom made products, developed and produced especially for you in offshore factories. Being creative with the vast array of colours, fabrics and decoration options available, we can help you to create your own unique style! The delivery time for indent product is a little longer, usually 6-10 weeks, depending on what the product is, but you end up with a unique product, with great pricing.
Create a truly unique look on a large range of products including, but not limited to.......
Caps, hats, polo's, bags, visors, key rings, belt buckles, badges, pens, puzzles, stickers - large or small, bottle tops, bottle openers, USB devices,

- the options are only limited by your imagination!

Why choose indent?
Choosing to go with a custom made product opens the door to a huge range of decoration features and techniques not available with stock product. Modify any design to suit your own requirements and be ahead of the game by using the latest innovative techniques, combined with latest fashion trends.
With no restrictions on decoration area, treat the whole product as your canvas! What about a cap? There is buckle and button embossing, not to mention peak decoration, 3D embroidery, applique, printing, and much, much more!
Indent Decoration Options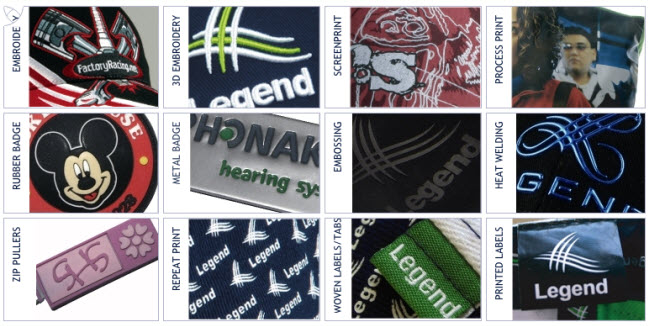 Incorporate some of these decoration options into an otherwise simple cap...
| | | |
| --- | --- | --- |
| | Make some unique changes... | The finished product unique to your brand... |
| | | |
We've got a fabulous team of truly talented designers who can take a current trend and give it that unique twist. Almost anything's possilbe when you combine our specialised knowledge with our wealth of experience in design and innovation.

Work with us, and we'll create something truly special.
You'll be amazed at what can be achieved with just a little bit of imagination!
Y
ou can go for the traditional look, or go Indent - specialised decoration techniques will enhance your design and make your product unique!
***minimum quantities apply